---
Books
---
Coming May 2023: The Civil War on the Water: Favorite Stories and Fresh Perspectives from the Historians at Emerging Civil War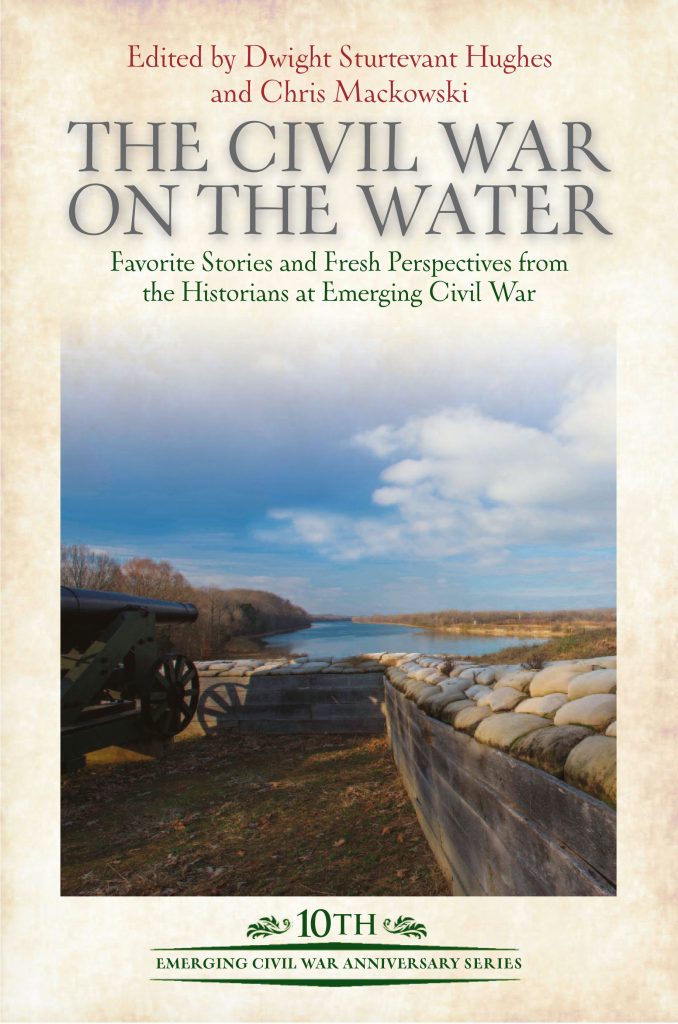 Dwight Hughes and Chris Mackowski editors and authors. From Savas Beatie for the Emerging Civil War Tenth Anniversary series.
This volume compiles favorite navy tales and obscure narratives by distinguished public historians of Emerging Civil War in celebration of the organization's tenth anniversary. From wide oceans to the offshore blockade, coastal beaches and harbors, and heartland rivers, these stories address strategy, tactics, and technology, as well as social and political issues, and personalities great and lowly. The Civil War was principally a land conflict, but it was not only that. Naval operations were not just peripheral or supporting but central to the story and often given superficial coverage in historical accounts.
---
Unlike Anything That Ever Floated: The Monitor and Virginia and the Battle Hampton Roads, March 8-9, 1862 . From Savas Beatie (2021) for the award winning Emerging Civil War series.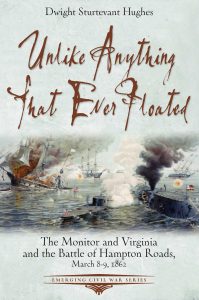 A fantastic account of the epic March 9, 1862, Monitor vs. Virginia clash. What makes Hughes's account so engrossing is that it is written in much the way as a novel. (Civil War News)
Hughes's blow-by-blow account…can be considered among the finest short-form narrative treatments of those events. (Civil War Books and Authors)
Provides a comprehensive overview of the development of Monitor and Virginia and a blow-by-blow account of their meaningful engagement. (Naval Historical Foundation)
Hughes's treatment is deeply researched, written extremely well, filled with fascinating details and interwoven with the words of so many participants into the story, so that readers can easily imagine they are in the middle of this crucial contest. (The NYMAS Review)
Unlike Anything that Ever Floated is an excellent history of a pivotal moment for not only the U.S. Navy, but the world's navies as well. (Collected Miscellany)
Hughes does not describe the action in a clinical manner, but humanizes it by writing about the bravery and sacrifice of the sailors on both sides. (Collected Miscellany)
5-Star Reviews:
Puts the first Ironclad confrontation under a microscope.
Brings this oft-told story alive with the skill of an experienced spinner of sea-yarns.
Copious first-hand accounts supported by 153 carefully selected images.
The whole gives substance and flair to an exciting tale of American ingenuity.
Captured in written word a documentary that compares most favorably to the video works of Ken Burns.
Brings the reader into the thick of the action.
Much more thorough than I expected from a popular history.
Not just a narrative of a battle but an extensive look at this era.
Deserves a place on the bookshelf of any student of naval, Civil War, or American history.
Sources and Citations Note: Sources and citations for this book are available for reference here: Unlike Sources & Citations (.docx) or Unlike Sources & Citations (.pdf).
---
A Confederate Biography: The Cruise of the CSS Shenandoah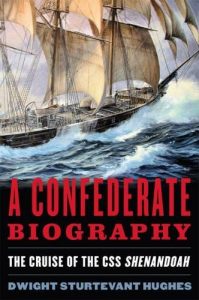 A gripping first-hand account of Shenandoah's voyage…a fascinating and engaging read, and highly recommended. (Warship 2018: Naval Books of the Year)
The greatest strength of this volume is in the storytelling…. reminiscent of the standard set by John Keegan. (Taylor & Francis Online Journal)
The Shenandoah's story has been presented in print several times before but never better than in this Naval Institute publication. (The Journal of America's Military Past)

---
Essays
---
"The U.S. Naval Academy at Annapolis: Coming of Age for Civil War"
In American Battlefield Trust Hallowed Ground Magazine Spring 2022
---
"Grant's Lifeline: City Point, Virginia"
In Grant vs. Lee, Favorite Stories and Fresh Perspectives from the Historians at Emerging Civil War
(Savas Beatie 2022) Chris Mackowski and Dan Welsh, editors. For the Emerging Civil War Tenth Anniversary series.
---
"What If Great Britian Had Intervened in the American Civil War"
In The Great "What Ifs" of the American Civil War: Historians Tackle the Conflict's Most Intriguing Possibilities
(Savas Beatie 2022) Chris Mackowski and Brian Matthew Jordan, editors.
---
"Praise the Lord and Admiral Porter: Running the Vicksburg Batteries"
and
"The Soldier and the Sailor at Vicksburg: Grant and Porter"
In The Summer of '63: Vicksburg &Tullahoma, Favorite Stories and Fresh Perspectives from the Historians at Emerging Civil War
(Savas Beatie 2021) Chris Mackowski and Dan Welsh, editors. For the Emerging Civil War Tenth Anniversary series.
---
"Riverine Warfare"
Online Essential Civil War Curriculum of The Virginia Center for Civil War Studies at Virginia Tech.
"History offers few examples other than the American Civil War and the conflict in Vietnam, of extensive military operations on inland waterways requiring specialized classes of war vessels commanded and manned by naval personnel. The contest for the Mississippi River and its tributaries—the spine of America—was one of the longest and most challenging campaigns of the Civil War encompassing a 700-mile wet corridor from Mound City, Illinois, to the Gulf of Mexico."
The Executive Director termed the essay "excellent material on riverine warfare." The academic reviewer commented: "It's a very nicely written and well organized piece, and I especially liked the coverage of the challenges confronting the freshwater operations, as well as the early construction of gunboats."